---
Chilean Incense Cedar - Cypress Wood Fairphone Fair Dock

This is made using chilean cyress wood. Also known as Chilean incense cedar for its incredible natural aromatic smell.



Free Standard Shipping!!!!! USB Charger Cable Inluded and installed!



This is a Fairphone Docking station, handmade from gorgeous recycled cypress wood and crafted into this beautiful dock for Iphones..

As with all truley handmade products, each item is one of a kind. Therefore your dock may difer slightly from the one in the photo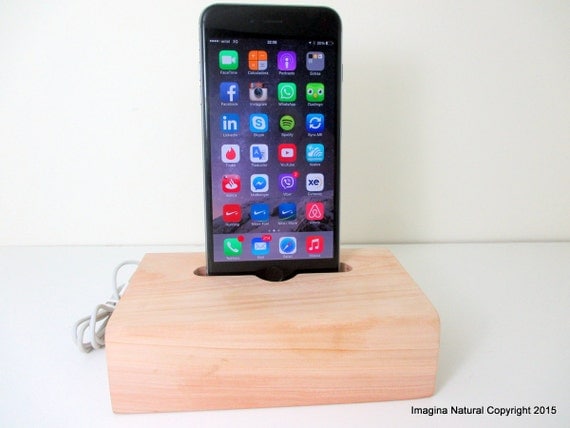 This cypress wood provides a wonderful fragrant smell, unique to this type of wood. This Fairphone dock brings a sense of nature from the chilean forests directly into your home or office.

This is an Fairphone Docking station, handmade from gorgeous recycled cypress wood and crafted into this beautiful dock for Iphones.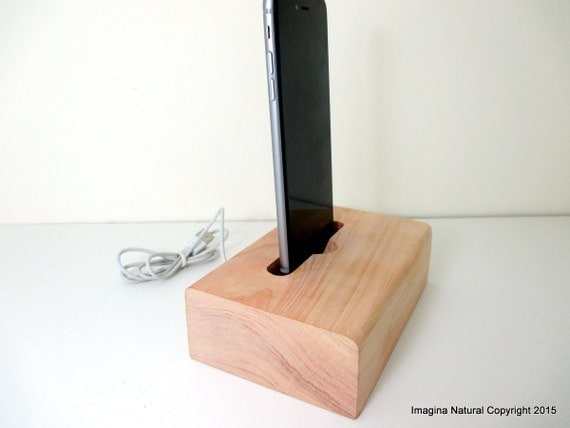 -The stand is designed specially to fit Fairphone or Fairphone 2

- We supply an Allen key so that you can safely secure the charger for your Fairphone in place.

- We include 1 Iphone 6 USB cable with your purchase . However you can easily change the cable to your own cable at any time using the Allen key provided.

Add a touch of history, nature and uniqueness to your workspace or home with a natural wooden Fairphone Station.

As with all truley handmade products, each item is one of a kind. Therefore your dock may difer slightly from the one in the photo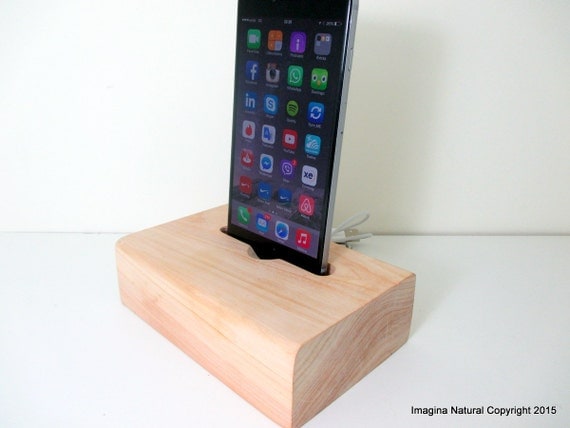 NOTE: Fairphone not included in sale.


Compatability
Fairphone, Fairphone 2 will fit but please confirm your model on ordering. We can custom make this dock to fit any phone. just give us your phone model and we can make it.



Customisation
 
If you have any personal preferences, send us a message and we will do our best to work something out for you. For example we can happily put your name on the bottom, or a personal message.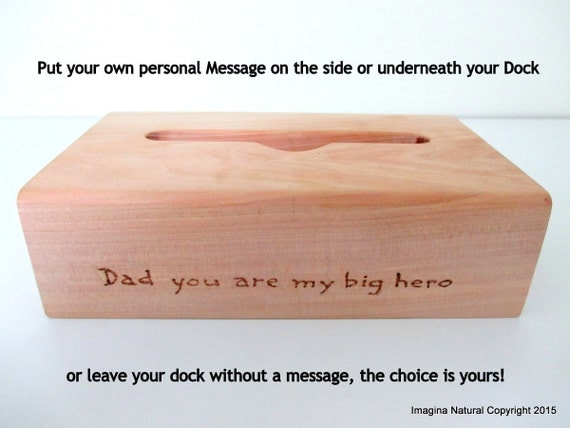 Size



Length 15.5 cm (6 Inches) - Width 9.8 cm (4 Inches) - Height 4.6 cm (2" Inches)


We handmake these docks to order so it can be adjusted exactly to your requirements. You may have a case on your phone to protect it. With this dock you can LEAVE YOUR CASE ON YOUR PHONE when placing it in the dock. Just tell us the dimensions of you phone it its case and we will make sure it fits.

Whats Included

- Fairphone Dock
- USB Charging Cable
- Allen key to secure / adjust the cable



Chilean Cypress Wood / Chilean Incense Cedar



The wood is fragrant and has a durable quality suitable for outdoor use. Chilean Cypress is native to the Chilean Valdivian temperate rain forests and the adjacent drier steppe-forests of central-southern Chile and western Argentina from 33°S to 44°S latitude. It is known in its native area as "ciprés de la cordillera" or "cordilleran cypress", and elsewhere by the scientific name as Austrocedrus, or sometimes as Chilean incense-cedar or Chilean cedar.
About Imagina Natural
We select the best materials and products from Chile and especially from Constitucion and the Maule region. Providing the world access to these special products normally only enjoyed by locals. These products come from the heart of Chile often handmade or hand processed showing the care and devotion to producing good finished products.

NOTE: Not every dock is photographed individually, so the grain in the wood of the product that you will receive will differ from the pictures. Also the color may be slightly different depending on the batch of wood the dock has been made from.
Follow us on :
---
Share this Product
---
More from this category